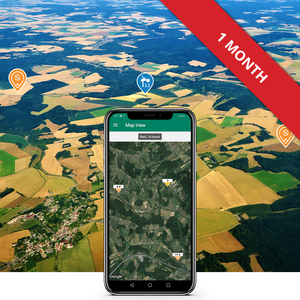 METOS® VWS - virtual weather station is an indispensable partner for anyone who makes weather-dependent decisions on a daily basis. It provides you with local weather information for actional results and can be used everywhere at any time. 
METOS® VWS:
Calculates all the essential environmental parameters important for agriculture for the most effective results
Works as a complete decision support service – provides weather forecast, helps with work planning
Can be any point on Earth – without exception
Offers the same range of solutions as a physical weather station
METOS® VWS one-month trial includes:
one coordinate placement wherever in the world 
Weather Forecast subscription for 1 month 
work planning tools:

plant nutrition,
field accessibility,
tillage ability,
sowing window,
plant protection,
harvest window,
grass fire danger index
More information is available on metos.at page. 

How do you activate it?

After you place the order, you will receive an email 
The email contains a product key that you activate in

 

FieldClimate. If you don't have an account yet, you will have to create one first 
After you activate the key, you will have to set up your METOS VWS - define the exact location where you want it (GPS coordinates) and activate Weather Forecast Subscription for it*/**/***. 
*Please follow the "step-by-step instructions for activation" video.   
**Instructional video shows how to add a Disease model license. The 1-month trial comes without it so you will skip this step.
***It may take up to 1 hour until your new virtual station starts displaying data.
---
Important notice: After the trial expires, you won't be charged anything. Your FieldClimate account will stay active, but you will lose the Weather Forecast subscription, including site-specific weather forecast and access to work planning tools.